Your pocket-sized music maestro.
Our app for iOS, Android devices and computers, and its buddy Epicentre, our box of sonic magic.
They work as a team, playing the perfect music mix for your brand.
Now Playing...
Find out what's playing right now on your device's home tab.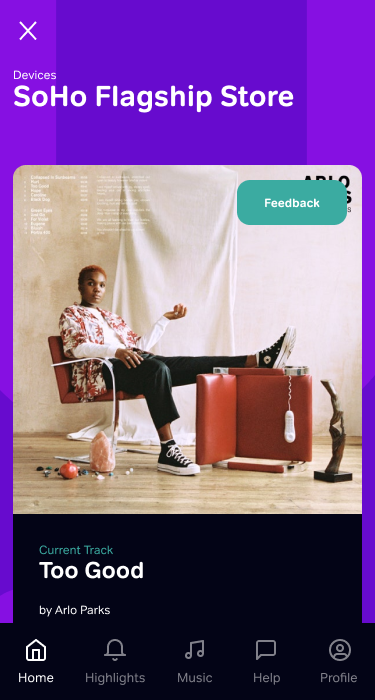 Song Feedback
Love the song? Not quite right?
Our team curates the best of the best to match your setting perfectly. Most blend in and just feel right, every now and then something will really stand out. Let us know your feedback makes us better.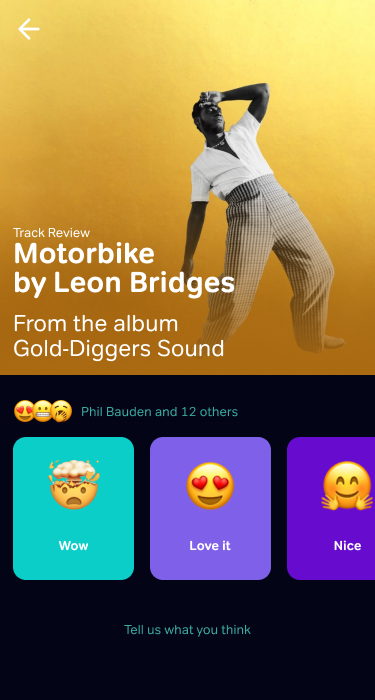 Change the vibe
As the dynamic of your space changes in real-time, adjust the music to fit by selecting with a new playlist from scenes.
Activities change throughout the day, so inevitably, the vibe changes, too.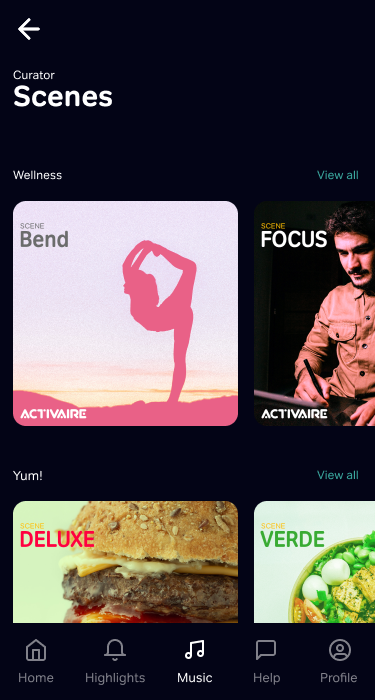 Playlists
It's easy to switch to sounds that match the moment; just head over to Curator's playlists panel and select from over 100 curated playlists and scenes.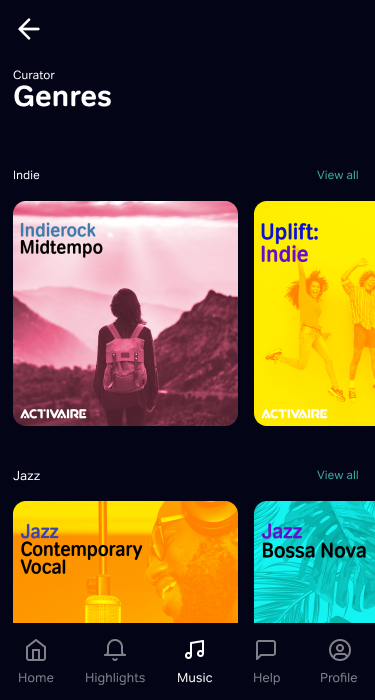 Return to Schedule
Our expert music curators consult with you to create customized schedules in each of your zones.
And they're not static; our schedules dynamically adjust musical styles and energy based on the time of day, the day of the week, and the time of year.
We control the schedule, you've got more time for your guests.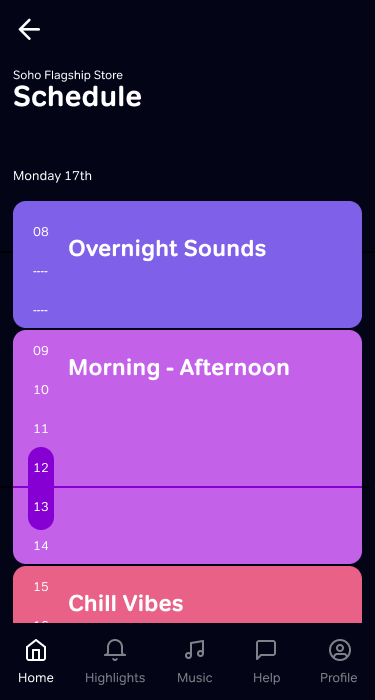 Support
Great support is baked into the app. You can chat, browse FAQs or open a support ticket, whatever works best.
A real person familiar with your setup – either your client success manager or an Activaire support technician – will be ready to help, always.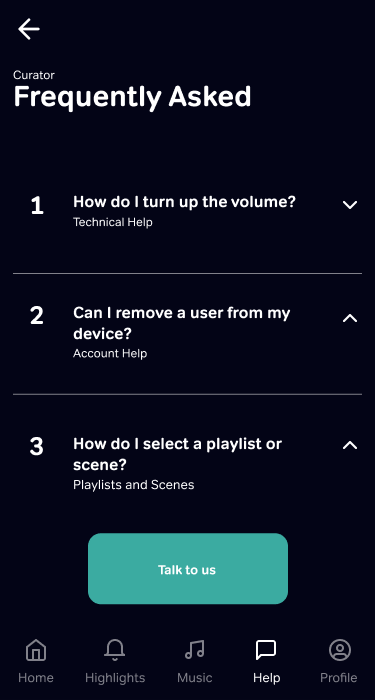 Multi-zone control
Curator gives you multi-zone control in the palm of your hand.
Your hotel staff can control the music program across all zones of their property, while brand managers can access the zones of multiple properties or the entire portfolio if needed.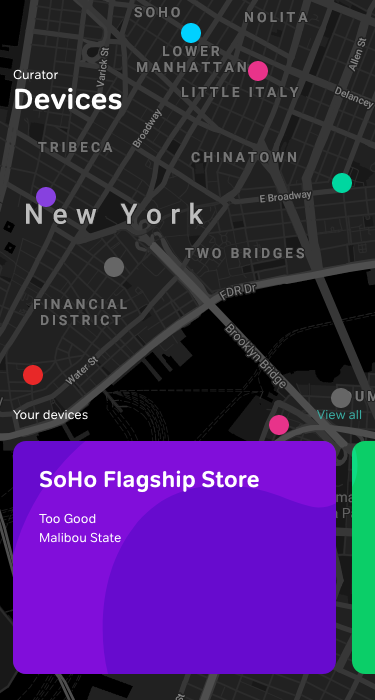 Get started
We only need a few details to get you up and running 😁