Discover Activaire Curator's Feedback Feature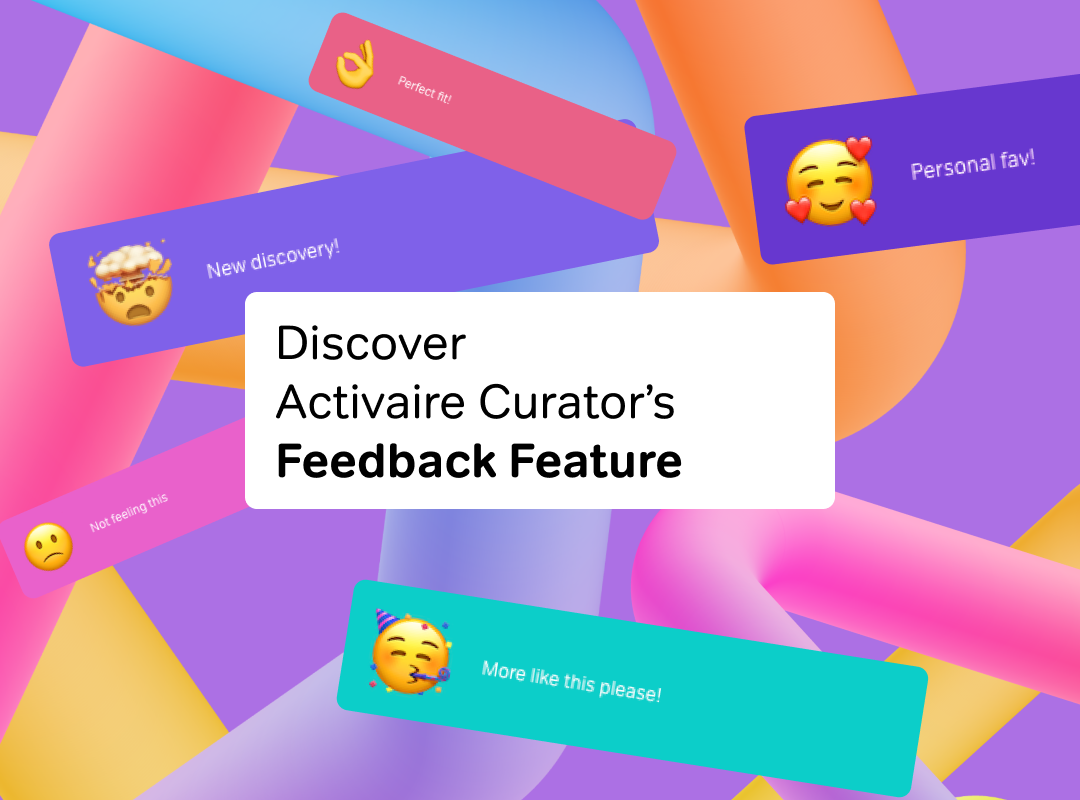 One of the things we're proudest of is the fact that we've built Activaire Curator around the priceless feedback we've received from our customers. Some of our favorite Playlists and software features are born from customer requests.
When we set out to redesign the Curator experience, at the top of our priorities list was the Feedback/Reactions feature. We wanted to provide an easy and fun way for users to let us know what works and what doesn't. Having an open dialog with our users allows us to shape our platform for their needs.
Since releasing this feature, we've had thousands of user reactions across our network. Our curation team reviews these reactions on a client-by-client basis each week and tweaks their programming.
Here's a quick overview of how to use the Feedback feature, and if you make it to the bottom of this post, there are two Spotify playlists highlighting community favorites and new discoveries.
How to use Feedback/Reactions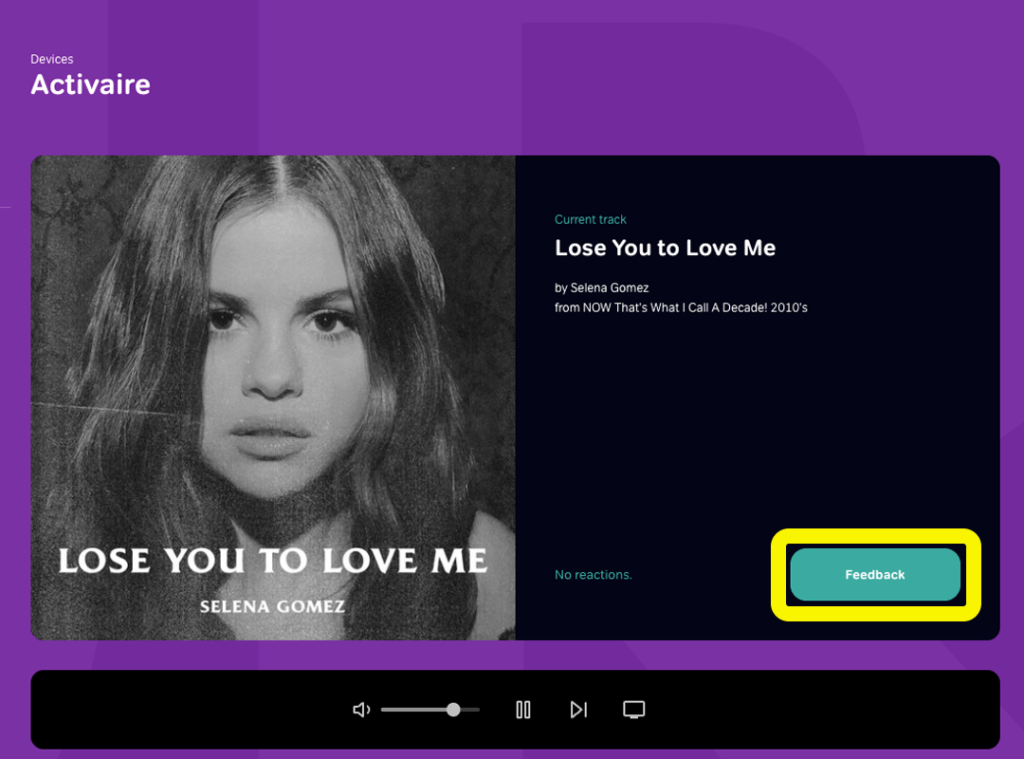 ---
How to use reactions
To get the best out of reactions, only react to songs that you think best represent your brand or those that are problematic. We assume the songs you don't react to work just fine.

More like this please: This song is the right vibe and you think this is a good direction for future songs.

New discovery!: If we've introduced you to your new favorite song, let us know.

Personal fav!: It's always good to know more about what you like personally. If this is your jam, smash that button.

Perfect fit!: Sometimes a song perfectly captures your brand or a specific vibes. Let us know if this is one of them.

Not feeling this: We want to keep you motivated, if this song isn't doing it, you know what to do.

Yawn: It's all about the energy, if this one doesn't have it, give it a yawn.

Explicit lyrics: What did they just say? Even if you're not sure, click this button so we can review it just to be extra safe.

Didn't I just hear this?: If you're hearing a song too often, something might be up, let us know.
---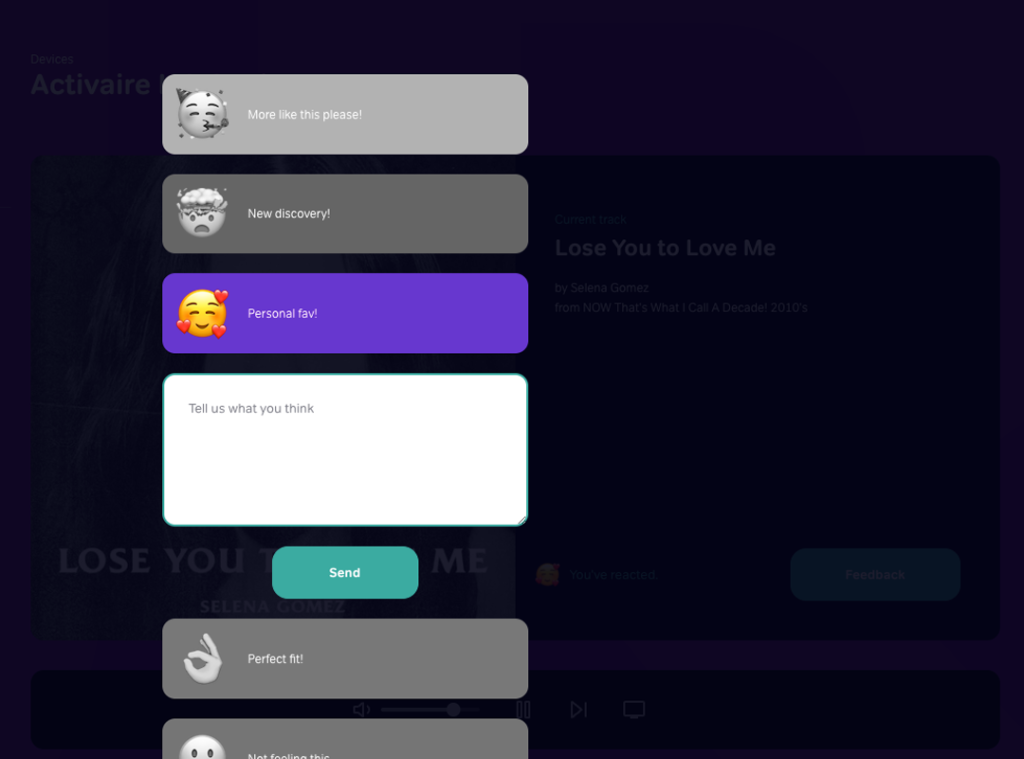 ---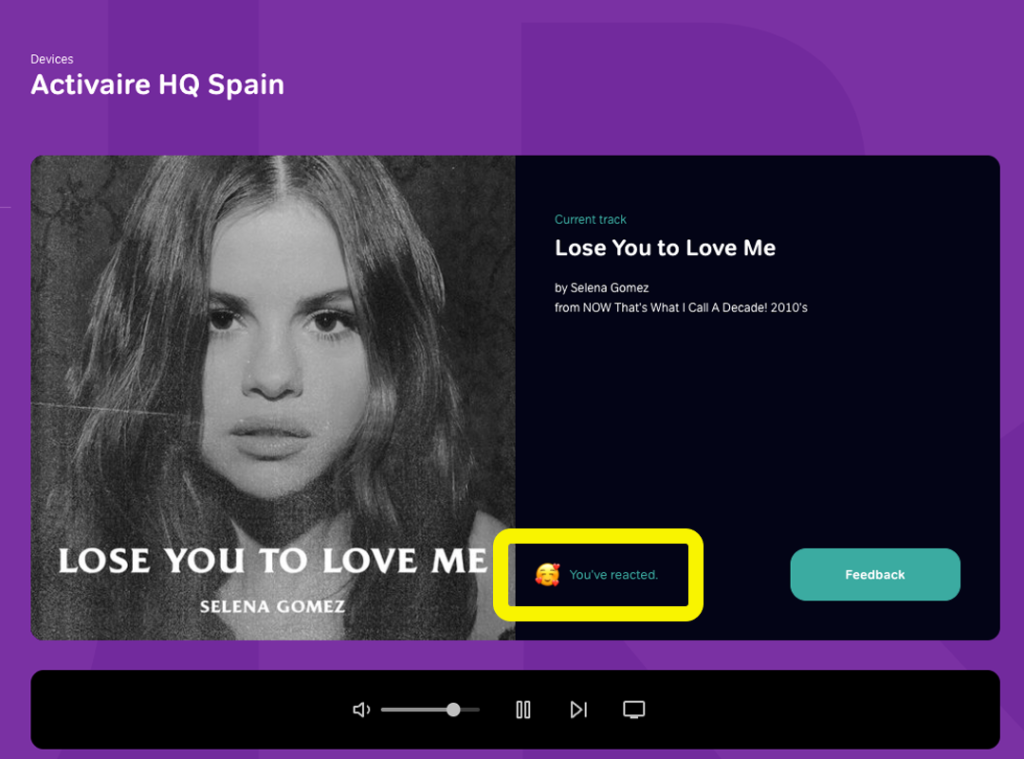 ---
One of the most fun things about your feedback is listening to the songs that you love and the songs you've discovered through Activaire Curator. Each month we compile some of your picks in these two Spotify playlists. Did one of your tracks make this list?