A boy from Queens, Video Music Box and, New Order.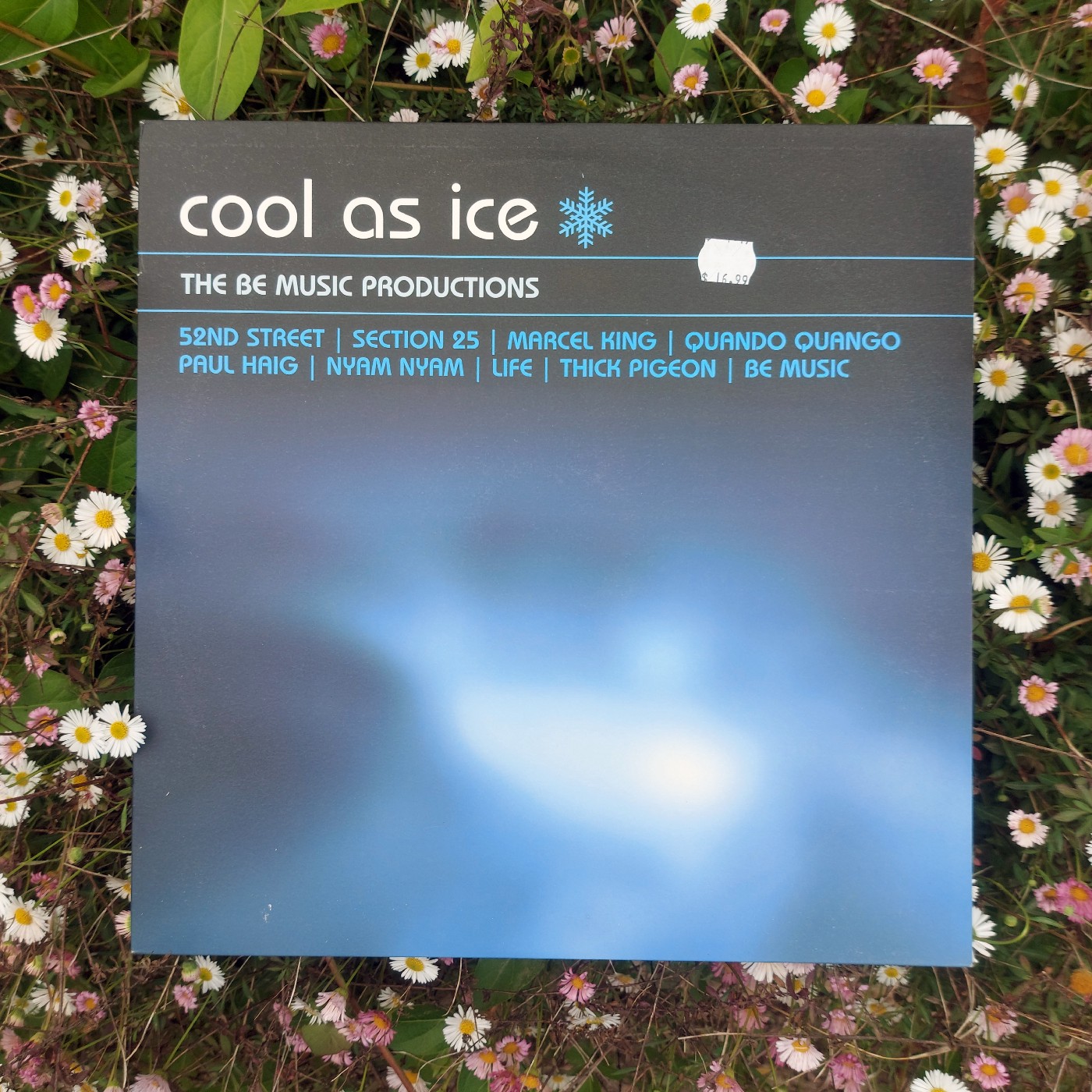 Last week I watched a video on social media featuring the British TV presenter Jools Holland visiting the Danceteria nightclub in New York in 1984. Quando Quango's "Love Tempo" is featured in the video, and I thought I'd write a piece about it. I located the "Love Tempo" single and then quickly misplaced it in my collection. After not finding it for a few days, I remembered that it was also on the "Cool as Ice" compilation. It's been a while since I last listened to it, and it brought back a rush of memories which you can read here.
The complilation, Cool As Ice (The Be Music Productions), covers the period of 1983–1985 or years nine through eleven of my life. In 1984, I was ten, my favorite song was "Roxanne" by UTFO, followed by Kurtis Blow's "Basketball." My primary source of music at that time, besides radio, was a show called "Video Music Box," which aired on PBS just around the time I'd get home from school.
Today, "Video Music Box" is legendary, and most people see the show as one of the main reasons why Hip Hop became so popular. 1984 was the peak of the Breakdancing era. Movies like "Beat Street," "Wild Style," and "Breakin" introduced our generation to Hip Hop and the mechanical electro-funk of the b-boy movement. "Video Music Box" and the breakdance movies also introduced me to clubbing and New York City's underground nightlife. The images of people breakin' in dark and sweaty nightclubs captivated me.
At this same time, as I was ten years old, New York's club scene was captivating people worldwide. In particular, a band called "New Order" from Manchester, England. New Order and their label, Factory Records, were intrigued by the club sounds coming out of my city. Alongside Hip Hop, they found influences in NYC's DJs and producers. People like Jellybean Benitez, François Kevorkian, Justin Strauss, Mark Kamins, Shep Pettibone, Arthur Baker, and Larry Levan. Clubs like "Danceteria," "The Ritz," and "Paradise Garage" forged these proto sounds, and NYC became the place to be for dance music.
In 1983, New Order released their landmark single "Blue Monday." Even at nine years old, I was familiar with it. The radio stations would play it, thinking New Order was a funk band. A few months before "Blue Monday," the band released "Confusion," a track produced by New York's Arthur Baker, mixed by Jellybean Benitez, and engineered by John Robie. It had the perfect NYC beat.
This compilation features the work of the New Order members as in-demand producers throughout '83-'85. "Be Music" is the production alias of New Order, often in conjunction with A Certain Ratio's drummer, Donald Johnson. There's an excitement that you can hear in these songs. Something new was happening, and the first part of the '80s was coming to a head. The raw analog sounds feel like New York City and Manchester's heat coming to a boiling point.
If it wasn't for James Nice at LTM, music like this could likely end up lost. James has carefully maintained a steady flow of reissues primarily focused on Factory Records' early catalog and long out-of-print releases.
Released in 2003 at the height of the "Electroclash" era, this compilation couldn't have come at a better time. The songs have the dancefloor pop appeal of Madonna's "Get into the Groove" mixed with the underground electro vibes of Whodini's "Five Minutes of Funk." Hip Hop drum programming with arpeggiated synth loops all done in a very NYC meets MCR fashion. The moody and soulful sounds of the synths they used to make these songs remind me of the gritty and unpredictable nature of New York at that time. The standout tracks here are "Cool as Ice (Twice As Nice)" by 52nd Street, "Looking From A Hilltop — 12" Megamix" by Section 25, and "Love Tempo" by Quando Quango but for "Love Tempo," you need to hear the Mark Kamins mix. There are a few stinkers on this record, but only because the original songs are stinkers; they're still interesting from a production point of view. Stinkers aside, there are some legendary tracks on here that have influenced countless producers and DJs.
A few years later, in 1987, I came home from school and turned on "Video Music Box," as I had done regularly since 1984. The show's host, Ralph McDaniels, said something like, "Today we're going to play something a little different," and proceeded to play the videos for New Order's "Bizarre Love Triangle" and "True Faith." Up until that point, I listened to Hip Hop and whatever they played on the radio (which in NYC was pretty cool). The video for "True Faith" revealed a whole new world of sound and image for me. I had never seen or heard anything like it. For the first time, music truly transported me to another place, and the surrealism of the video opened the door to a new way of thinking and seeing.
Many years later, I got booked as an opening DJ for Ralph McDaniels. He had this act where he would DJ music videos using a VJ/DJ setup that projected videos around the venue while mixing the sound and images. At the end of the night, I went up to Ralph and told him he had changed my life. I never thought I'd get the chance to do that. Thank you Ralph.
Fast-forward a few more years, and my DJ partner (AKA Lara, my wife, and the founder of Activaire) and I got booked as the opening DJs for New Order's show at Roseland in New York City. It's the most incredible gig of our lives. You can listen to our set here. Backstage, I wanted to tell them how their music changed my life but instead, I sat back and enjoyed the moment.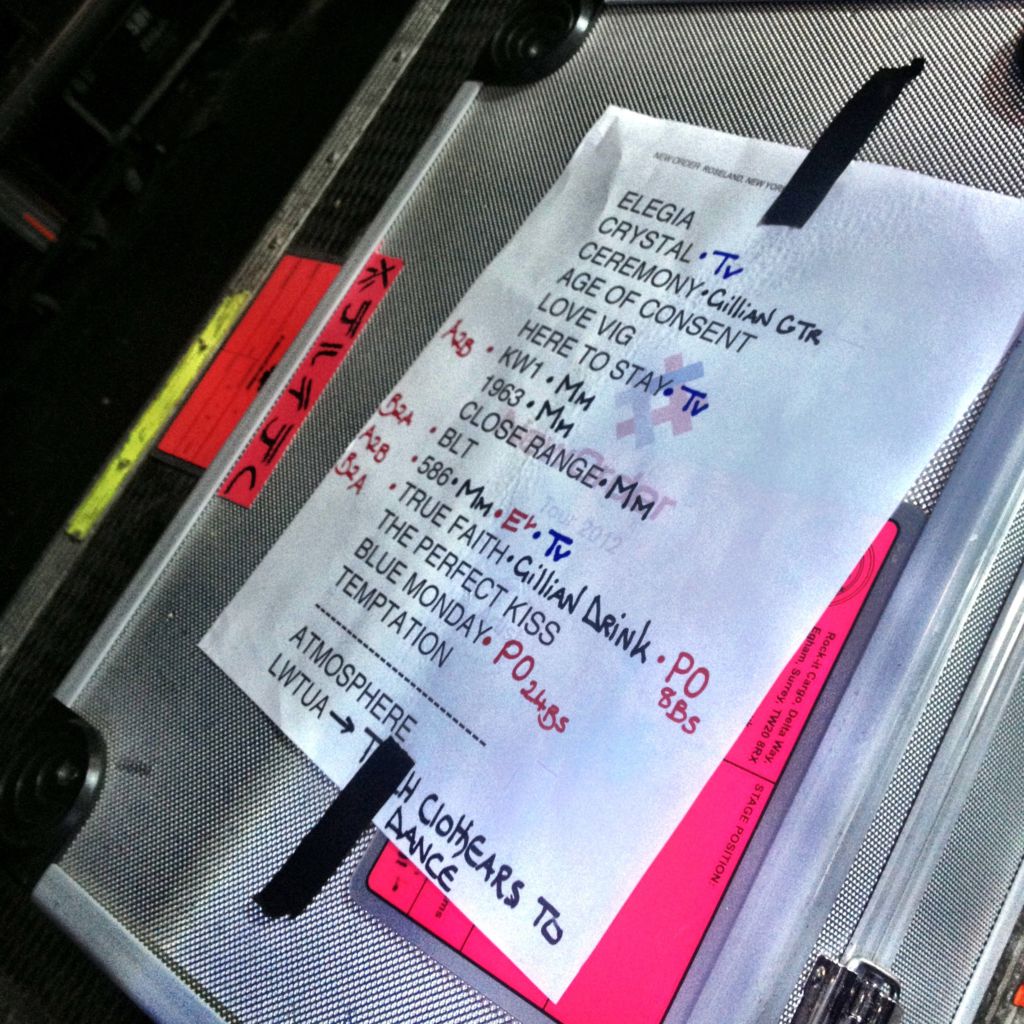 Not long after, my friend Howard put me in touch with his friend at the Tibet House. Phillip Glass was interested in having New Order perform at their annual benefit at Carnegie Hall, but they don't know how to reach them. I put them in touch, and within a few months, we're at Carnegie Hall watching New Order play "Love Will Tear Us Apart" with Iggy Pop on vocals. Our minds were blown, but we figured this was just another day in the life of iconic musicians. It turns out that sharing the stage and a couple of songs with Iggy Pop was just as mind-blowing for New Order, who cite him as a significant influence.
As a mere mortal, you don't think you could ever return the favor to an influential artist in your life, so it was nice to play a role in making New Order's dreams of working with Iggy Pop come true.