Setting the scene with expertly curated music for hotels.
We like to think of hotels as a series of movie scenes where guests have unique experiences and expectations of each space. Like movie soundtracks and scores, music for hotels are an integral part of the action. Music has a starring role whether your property is full or limited service.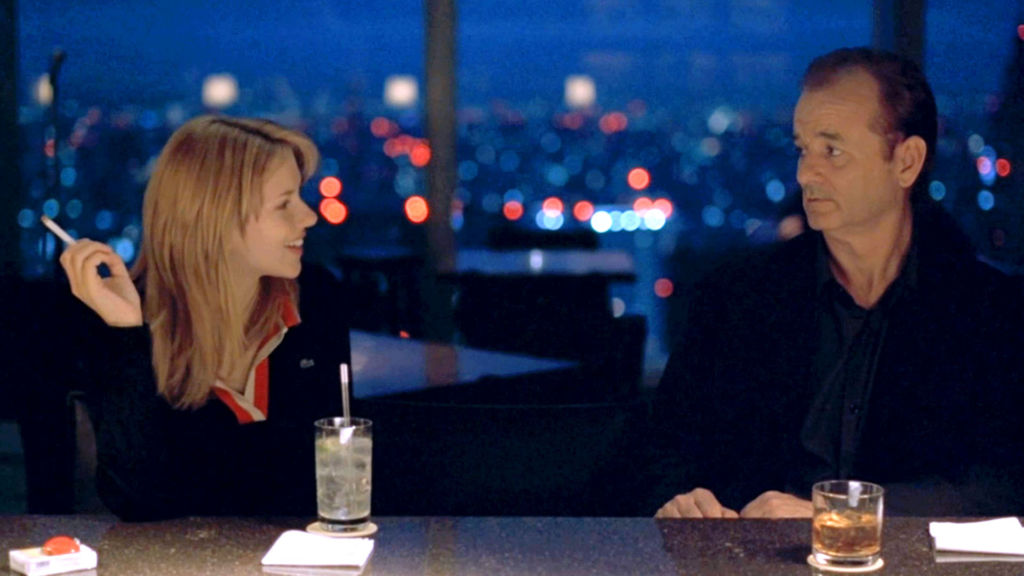 Every movie has a Music Supervisor listed in the credits. While not necessarily household names, people like Dave Jordan (Avengers, Black Panther, Spider-Man), Randall Poster (Divergent, The Grand Budapest Hotel, The Wolf of Wall Street), and Kathy Nelson (Weird Science, High Fidelity, Fast & Furious) have used carefully selected music to create unforgettable moments on the silver screen.
Think of the Activaire Curation Team as your hotel's personal music supervisor. We approach music for hotels as a music supervisor does for movies. Finding the right music means taking a deep dive into your hotel's aesthetic, services, location, local culture, demographics, and overall brand goals.
One of the big differences is that, unlike movies, music for hotels is a constantly evolving part of your atmosphere. The music in your hotel needs to be responsive to the many factors that affect the tone of each space. Time of day, day of week, season, occasion, and guest density are just some of the factors we consider.
Let's look at some of the key scenes in your hotel using a few Hollywood terms.
Music for Hotels
First, we have to understand the plot. What is the overall story of your guest's stay? Are they there on business, pleasure, family outings, etc?
The kinds of music that feel appropriate and match guest expectations will differ drastically based on the type of experience they are coming for.
How does your plot change throughout the day, week, and season?
We build a playback schedule for each zone (scene) using this information. For example, your Lobby zone might be active most of the day but activity peaks during Check-in and evenings. Our schedule would account for these changes and adjust the tempo and vibe of the music accordingly.
Get Cinematic
The average movie contains between 60 – 120 scenes, but there are usually around ten major plot points. A plot point is a significant moment in a film; if you stepped out for popcorn during one of them, you might feel lost when you return.
We look at your property as a series of major plot points, with each point being a distinct zone. With that in mind, your Lobby, Bars/Restaurants, Fitness center, Spa, Pools, Business centers, and conference spaces are major plot points.
Within these zones, scenes unfold, such as check-in in the lobby, breakfast service in the restaurant, and poolside frolicking. Each of these scenes has unique requirements to achieve the right emotional response from your guests. The style and tone of the music in each zone depend on the type of scene occurring.
Here are some examples of scenes that may occur in your hotel and the music that compliments them.
Pool Zone
It's summer, and families have descended upon your hotel because of its prime location near the beach and the local amusement park. It's fun, and it's loud. Its parents trying to relax by the pool while their kids splash about.
It's time for some generational Pop—a little something for everyone from Harry Styles and Taylor Swift to Billy Idol and The B-52's. Let's put a smile on everyone's face. Think 'Guardians of the Galaxy' soundtrack.
In another location, the pool scene might play out differently. Let's try that again, but this time, the pool is situated in a luxury resort focused on relaxation and wellness. Rather than kids splashing about, the atmosphere is elegant, exotic, and calm. Instead of chicken fingers, these guests sip green smoothies.
Let's take them on a relaxing journey with the Balearic sounds of our "Resort: Chillout" playlist. Built on the classic themes of music played during sunsets on the Balearic island of Ibiza, this playlist feels expansive and soothing.
As with music supervision, hotel music requires an unbiased and versatile approach. We aim to provide the best music to meet your standards and delight your guests, whether that be country music or the trendiest downtown vibes.
Another area of overlap is licensing. A music supervisor licenses every song you hear in a movie; the same goes for your hotel's music. Activaire provides the necessary licenses to play music in your hotel legally. We cover ASCAP, BMI, SESAC, Global Music Rights, and SoundExchange. If you use a streaming service in your hotel, like Spotify or Apple Music, you do not have the proper licenses to play music in a public space and risk steep fines.
We have decades of experience working with hotel brands such as Hyatt, Hilton, and Sheraton, as well as smaller hotel operators and boutique hotels.
Learn more about how we can set the scene in your hotel. We'll get the popcorn ready.