Step up your workplace experience game with music. Get your office music up and running fast with Activaire Curator and Sonos WiFi Speakers.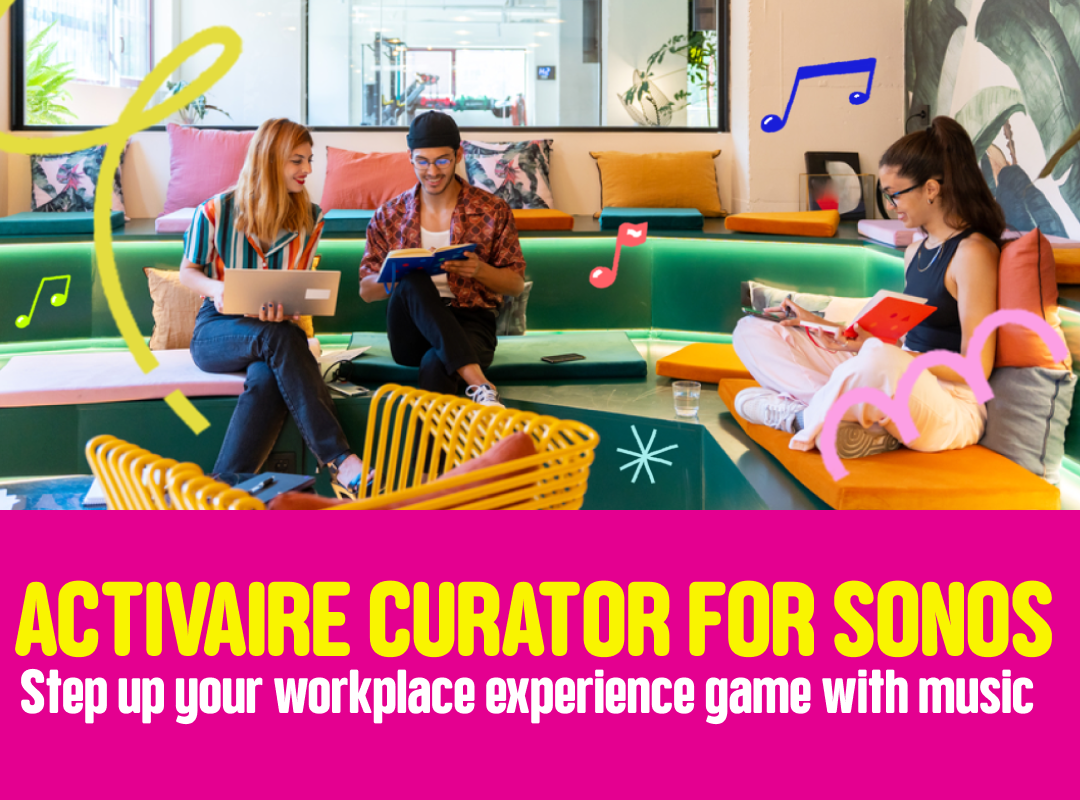 Whether you're a team of four or two hundred, a thoughtfully crafted workplace experience is an essential driver of productivity, employee pride, and community. Today's offices are visually stunning ecosystems designed to provide teams with a balance of effortless infrastructure, operational support, and immersive experiences.
Major brands and coworking space providers have set the standards for the new workplace experience, and one amenity consistently offered in their spaces is curated music. Today, companies, big and small, are revisiting how their physical spaces support their team's productivity, technology, and culture in ways that inspire joy, pride, and innovation.
Read more about how music amplifies your workplace experience.
There are many great and easy ways to elevate your workplace out of the dark ages, and music should be at the top of your list. If you're upgrading from silence or want to upgrade your sound system without installing ceiling speakers, Activaire Curator and Sonos can have you up and running in minutes. Sonos speakers use WiFi and do not require audio cables. You can install a single speaker or multiple speakers throughout your spaces. Each Sonos speaker can play the same Activaire Curator music program, or you can select to feature different music vibes in each area.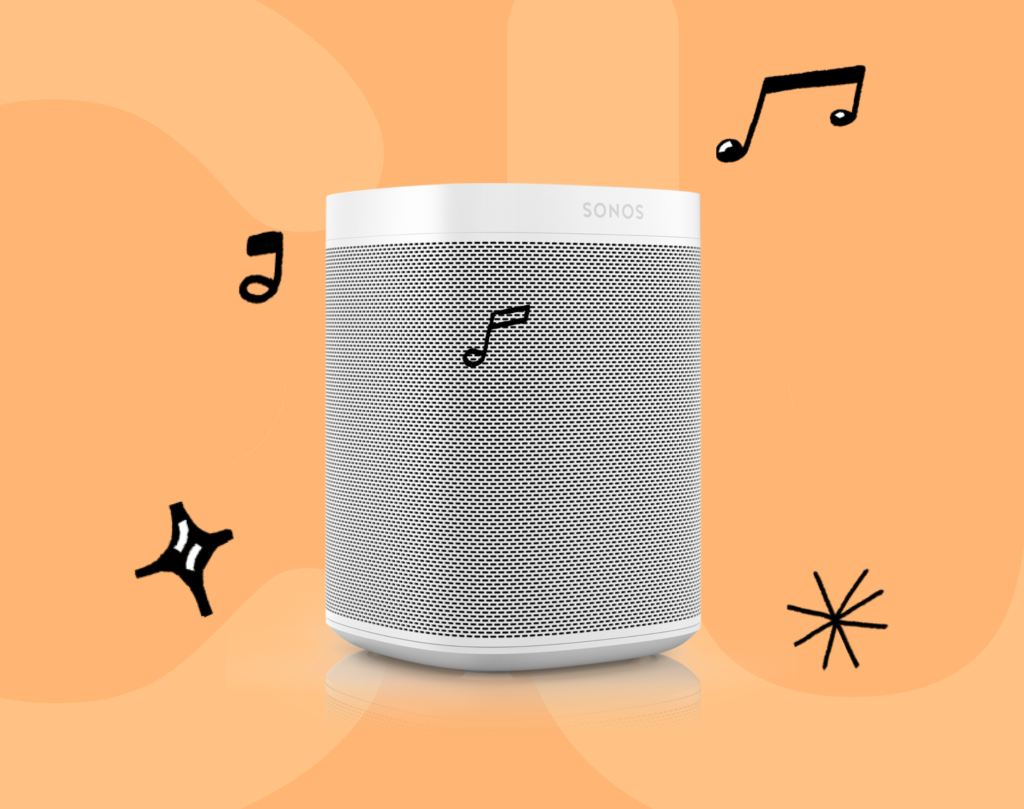 Once you've decided where to place your Sonos speakers, install the Activaire Curator music service using the Sonos APP. We'll ask you a few questions about the type of vibe you're looking to create, the types of music that fit your brand, and the kind of music we should avoid. We start your 30-day free trial with a customized music program using this information. You'll have access to a selection of Playlists and Scenes that best match your criteria and our complete library of Playlists and Scenes curated for business. Feel free to jump around and explore our world of music with programs designed for productivity and play in the workplace.
"Employees report the highest levels of productivity, pride and sense of community consistently deliver a particular type of employee experience with stand-out infrastructures that are superbly supportive, immersive, pleasurable and on the side of the user. Not just with the basic amenities, but with a consistent series of features that add something more than mere functionality."
The Workplace Revolution – Leesman
It's not just about great music. Did you know it's not legal to play streaming services like Spotify or Apple Music in a place of business? These services are licensed for personal use only. Activaire Curator is fully licensed for use in business establishments. We take care of the reporting and royalty payments to the various performance rights organizations on the backend, so you never have to worry about it. Learn more about music licensing for businesses.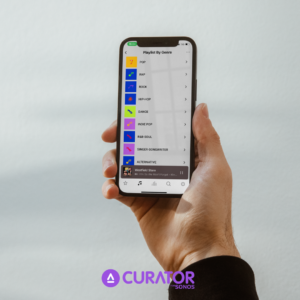 Add Activaire Curator and Sonos WiFi speakers to your offices today and break the silence. If you already have a sound system, contact us about getting set up with our Epicentre media player.
For a complete list of our background music solutions and pricing, click here.