Show off your tunes with Activaire Curator's Display feature.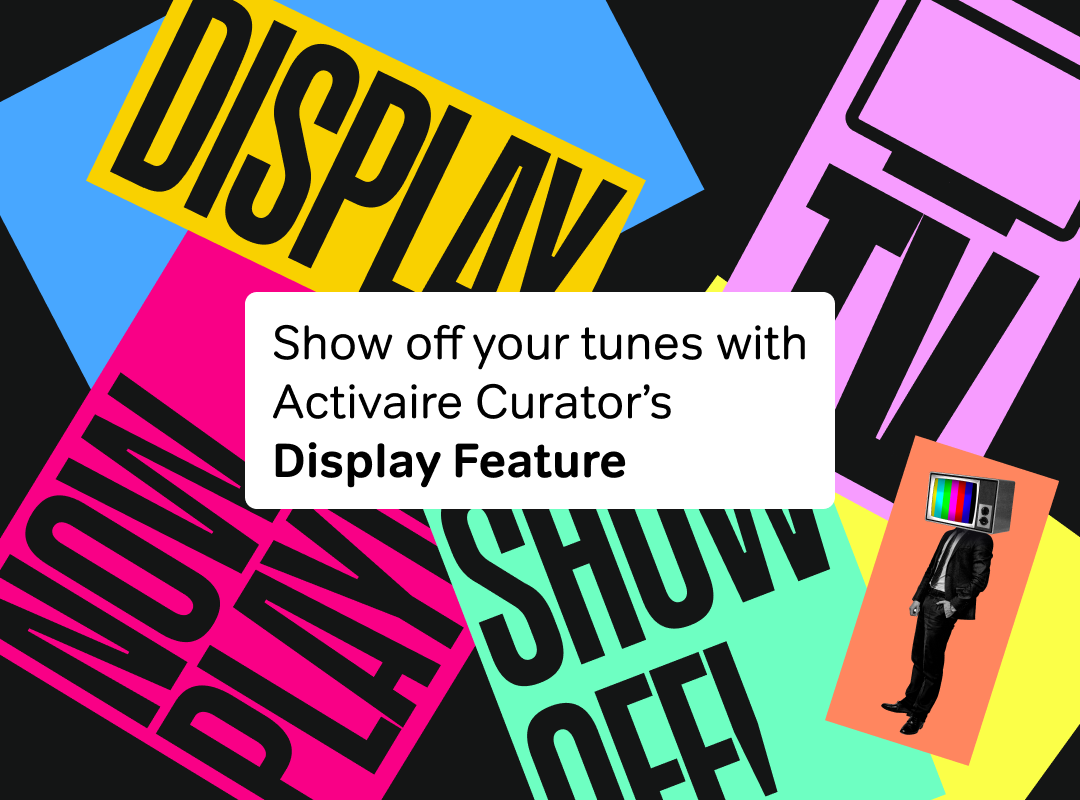 Let's talk about a cool Activaire Curator feature you may have yet to notice—first, a little background. In 2007, the first iPhone was released, and we instantly became fascinated with the idea of controlling our background music programs using this innovative pocket-sized device. We got a few phones and started working on our APP. The APP store didn't exist yet, so we had to design a product that would work on the iPhone's browser. Within a year, we developed a web application that could talk to our media player (Apple Mac Minis at that time) over the internet and control the music. Now that we were sending information to and from the media player, we thought it would be cool to send some data to a public website accessible on any browser to show customers what was playing in real-time. The Display feature was born.
In 2008, tablets weren't a thing yet, and the smartphone was hardly ubiquitous. If you wanted to use the Display feature, you would have to dedicate an entire computer to it. We were a little ahead of our time.
As these technologies became more affordable and widespread, our work with mobile technology started to pay off. When we redesigned Activaire Curator, we gave Display a facelift and improved its front and backend technology. Besides looking much cooler, we made it easier to generate the shareable URL, and the new responsive design means it looks great on any size screen.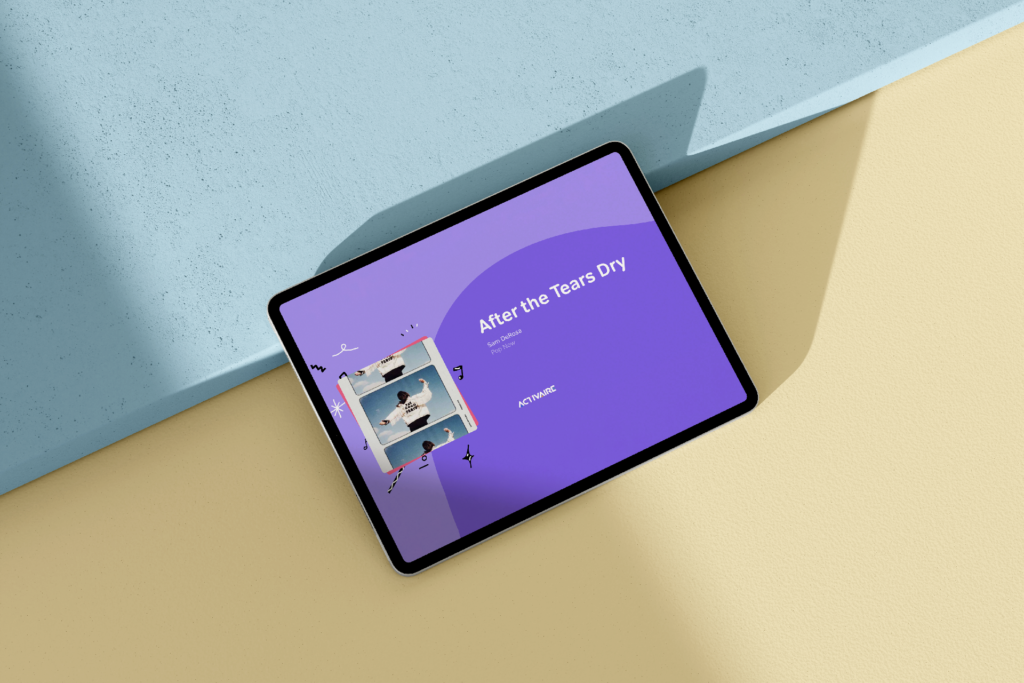 Display is about sharing.
One of the things we love about what we do is the fact that it's about sharing music. Think about the times a movie or TV commercial introduced you to your new favorite song. You will always link that song to the product or film that featured it. You may not realize it, but an unbreakable bond is created when your customers discover new music through your business. Showcasing Display or a screen in your store provides an instant connection between the music your customer enjoys and the fact that they're hearing it in your store. Your store becomes that friend that has the best taste in music. We've all had that friend, and we never forget them.
Using Display is easy.
In Activaire Curator, navigate to the Playing section. Below the Now Playing screen, you'll find the control bar. You can access Display by clicking the TV icon.

Clicking the TV icon will take you to the Display bar. Here you will find your unique Display code and URL. On your Smart TV or mobile device's web browser, go to https://display.activaire.com. Enter your unique code, and there you have it. The currently playing song appears on your screen. Set your browser to full-screen mode, and that's it.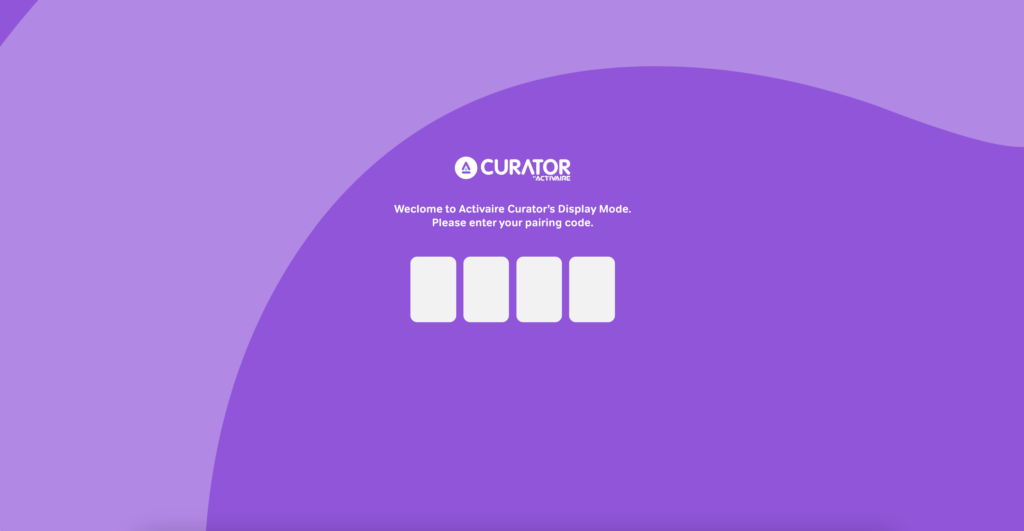 In some cases, the browser's URL and toolbar may still be visible. If you want to eliminate the browser elements, install a third-party APP to put your browser into kiosk mode. There are many kiosk mode APPs available on the APP store and Google Play store.
Try running Display on a TV screen in your reception, lounge, or any area where your customers may collect or sit. Display can also run on smaller format screens such as iPads or Android tablets. These small screens can be featured at your cash wrap or other customer-facing stations. If your customers can access the touchscreen, you'll need to install a kiosk APP to prevent them from navigating away.
Display and be customized to include your logo and imagery in the background. Get in touch to find out more.