Playlist: The Spedup Version Music Trend: Over 150 Great Songs To Get You Started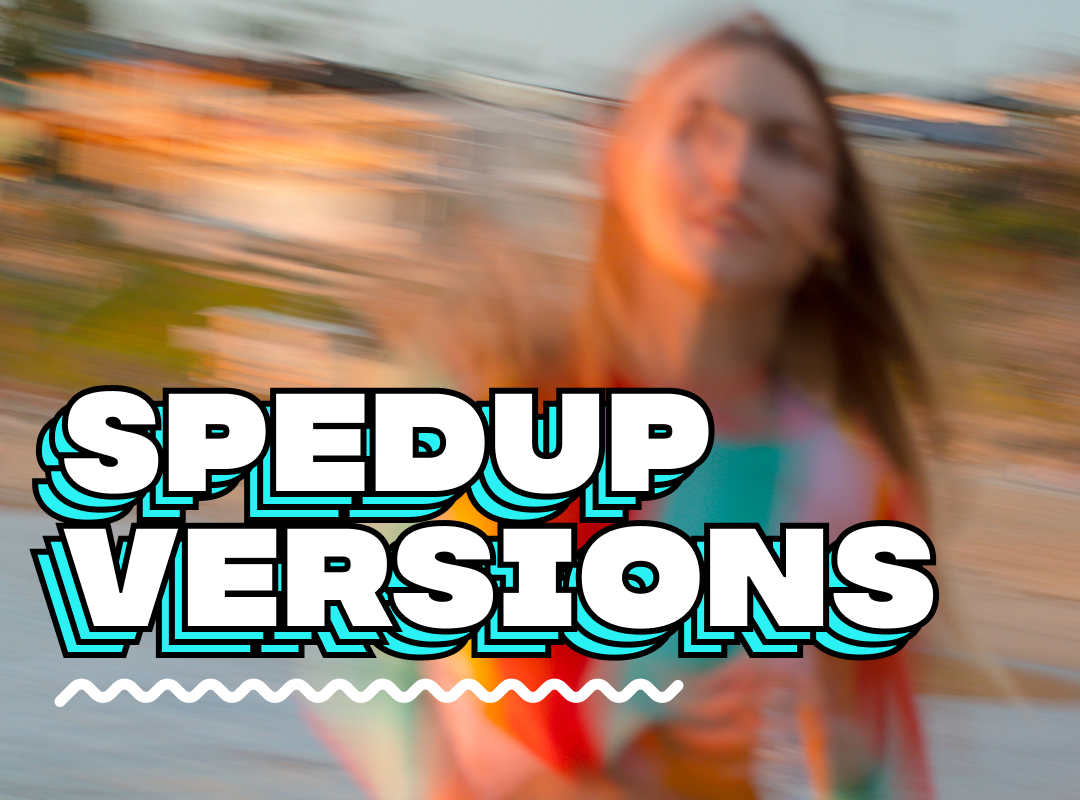 Spedup versions are a new and refreshing way to listen to music. Are you tired of hearing the same old beats? Well, look no further! The Spedup Version is here to change the speed of your music and create a whole new experience.
As the name suggests, this version of a song speeds up its tempo, taking a slow song and turning up the energy. The process works by either sampling the track at a faster rate or simply slowing down parts of a recording, so other parts sound faster. In this article, you'll find everything you need to know about the Spedup version, including why it is a trend, how it works, and why you should start listening or possibly even creating your own versions of songs.
What is a Spedup Version?
The Spedup version is the latest innovation on the remix. The remix has its roots in Jamaican music of the late 60s and early 70s. It's not uncommon to find a "version" of a popular song of that time using production techniques that differ from the original. Disco took this idea to the mainstream by creating dancefloor-friendly edits or extended versions for nightclubs. Today the remix is used to introduce a song to fans of genres outside of the original song. It's a tool that artists and labels use to extend the reach of their music.
The Spedup version, which is simply a version of a song where the pitch and tempo are manipulated to make it sound faster-paced, has become a way to introduce songs to audiences on platforms like TikTok and Snapchat, where Spedup versions trend the highest. In some instances, the Spedup version might distort the vocals and give a "Chipmunk" effect, and in others, it's harder to tell that any manipulation has been done. The Spedup version has been around for a long time and has worked its way into the mainstream after being a staple in the Anime community and the Hyperpop genre.
Why is it a must-listen music trend?
Spedup versions and their counterpart, "slowed reverb," are absolutely booming at the moment. Spedup versions add a trendy gloss to new songs and give new life to classics. By their nature, Spedup versions pack more energy into a song, and in a short-form video, they can land the hook before the viewer decides to swipe.
According to Luminate's 2022 End of Year report, watching short music videos on social sites is becoming the preferred way to listen to music. For the top genres like Pop, Latin, and Hip Hop, short music videos have topped streaming platforms as the way to listen.
The rise of Spedup versions may also have something to do with the overall mood of the world post-pandemic. During lockdown, Slowed-reverb versions began trending as listeners sought out music to fit the new slower pace of life or music to soothe their nerves. Now that the world has opened back up, listeners gravitate toward the more fun and energizing music.
While this remixing technique has its roots in user-created content on Youtube, labels have picked up on the trend and have started to issue official Spedup versions. For labels, it's a quick and cheap way to relaunch older songs from their catalog and stylize new songs for the TikTok generation.
What roles do TikTok and Gen Z play in the Spedup Versions trend?
As short-form music videos become the go-to way Gen Z discovers music, Spedup versions help promote the original "slow" versions. Spedup versions are much more effective at grabbing the listener's attention and in the case of TikTok and other APPs, losing their attention is just one swipe away. Many TikTok content creators focus on dance routines, and Spedup versions are the ideal musical choice for these videos.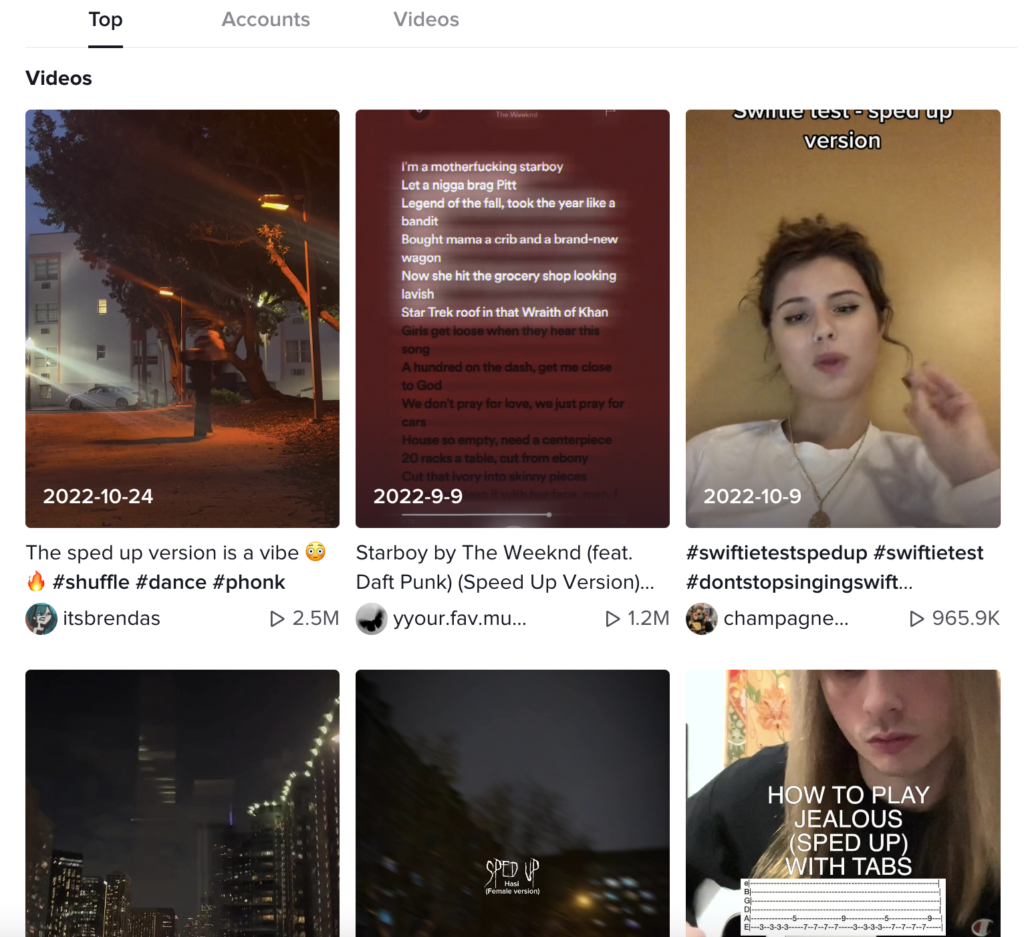 According to a study commissioned by TikTok in 2021, 75% of TikTok users say they discover new artists through TikTok, and 63% of TikTok users heard new music they had never heard before on TikTok. Additionally, 67% of TikTokers were more likely to seek out a song they heard on TikTok on a music streaming platform. These stats are a win for new and old music, as Spedup versions add newness to songs and introduce the Gen Z audience to songs they may have never heard in their original format. Learn more about TikTok trend and nuanced brand messaging.
Ready to start listening? Check out our Spedup Versions playlist on Spotify