Five songs you need to hear this month [February,2023]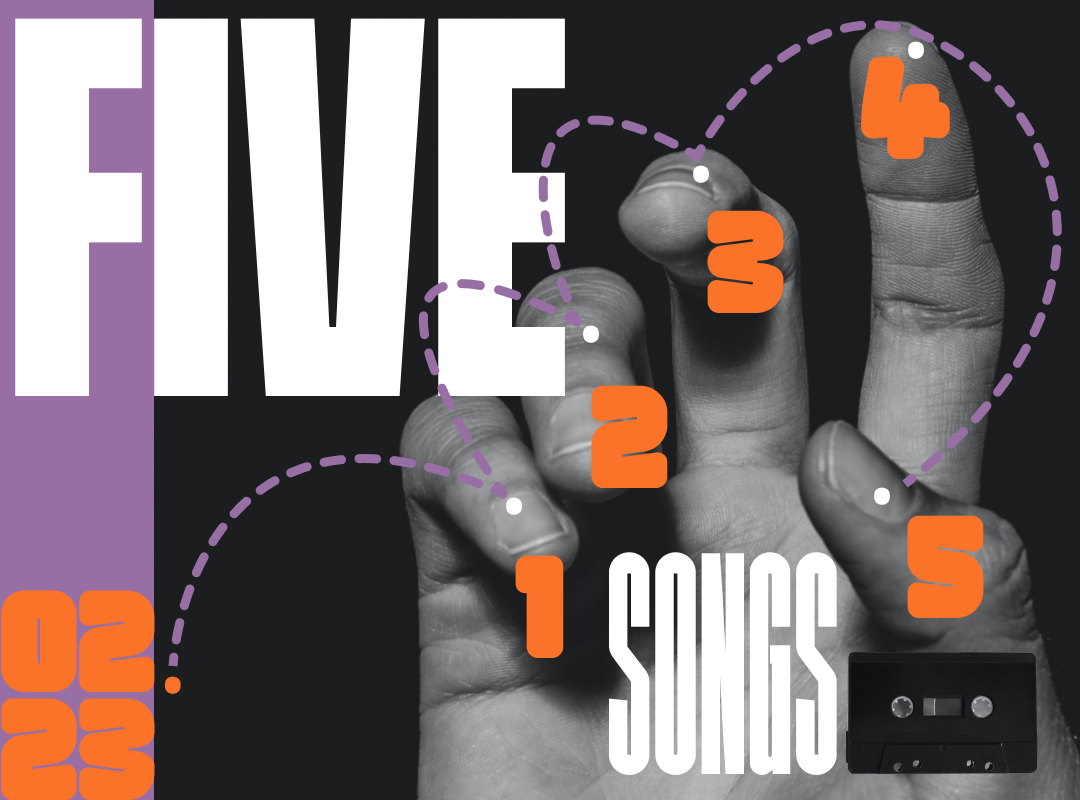 February is turning out to be a really great month for new music, and it's not even halfway through. Here are five tracks to get you through these cold winter nights.
Chameleon Lime Whoopiepie
What is this? It's amazing! There's a serious Beastie Boys/Luscious Jackson vibe here. We don't know much about them aside from the fact that they hail from Japan and consist of three members, Chi-, Whoopies1, and Whoopies2; yes, those are their names. At just over 63k plays on Spotify, they're still under the radar, but we expect that won't be the case for much longer.
Depeche Mode – Ghosts Again
It's been a long and painful road for Depeche Mode since their last album, "Spirit", in 2017. Last year, founding mIt's been a long and painful road for Depeche Mode since their last album, "Spirit," in 2017. Last year, founding member Andrew Fletcher suddenly passed away as the group was recording their new album. Ghosts Again calls back to the Black Celebration era with its fluid movements between gloom and optimism.
Miss Grit – Like You
Miss Grit's melodic and introspective Indie Pop track is an excellent introduction to their recent "Follow the Cyborg" album on Mute Records. Although Miss Grit started the project in 2018 from their NYU dorm room, their musical sophistication makes it sound like a seasoned veteran crafted it.
Lil Yachty – running out of time
Lil Yachty surprised everyone with his Psychedelic Pop/Psychedelic Rock album, "Let's Start Here." The album lives somewhere between Post Malone and Tame Impala. While it's not exactly the textbook definition of Psychedelic Rock, it establishes an interesting fork in the road and a turning point for that genre and every genre Lil Yachty explores on the album.
Scowl – Opening Night
If you close your eyes, it's hard not to think you might be listening to L7 or even Nirvana at some points. Clearly, Gen Z has more than a mild obsession with the '90s, and, Scrowl's Opening Night is a great example. You can catch them at Coachella this year if you want more of their self-described "Hardcore Punk" sound.
You can find these songs and many more in our "Now Playing at Activaire HQ" playlist on Spotify. We update it weekly so be sure to hit that heart button.