Five songs you need to hear this month [March,2023]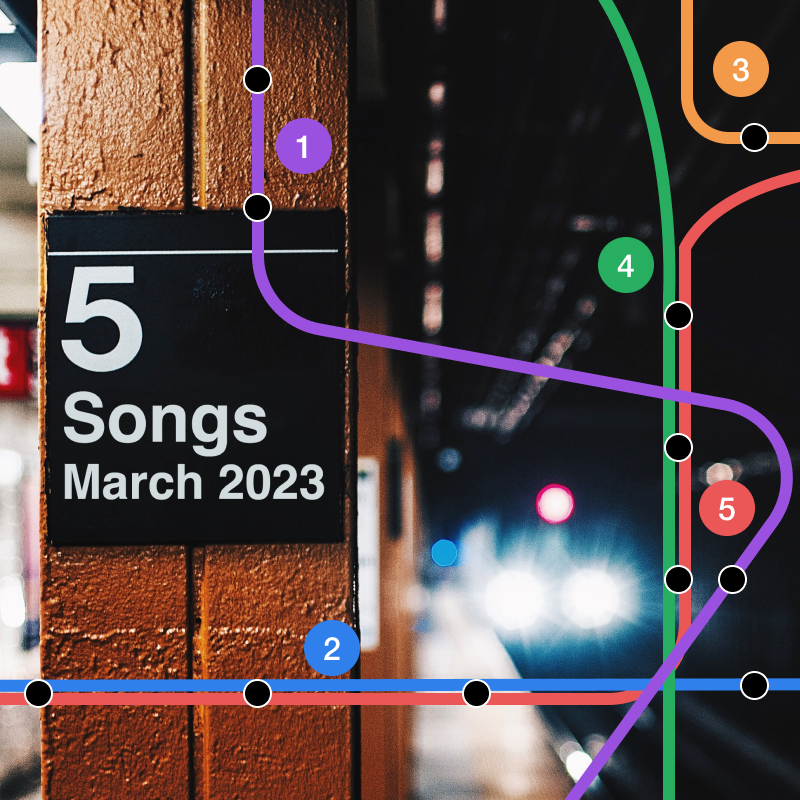 It's cold out there. Here's five songs from albums dropping this month to keep you warm.
Kali Uchis – Moonlight
Kali Uchis' 'Red Moon in Venus' is out this week. "Moonlight" is the sultry lead single featuring Uchis' classic Sade-esque vocals and her smooth back-and-forth Spanish and English lyrics.
The Blaze – Eyes
French duo, The Blaze follows up their 2018 album 'Dancehall' with 'Jungle' this month. After four years of touring dancefloors worldwide, their return features a more evolved and reflective sound, but, as they said in a recent Instagram post, The Blaze promises to keep you on your feet as well. We'll be seeing a lot of them this festival season.
Altin Gün – Rakiya Su Katamam
Amsterdam-based Turkish psychedelic rock band, Altun Gün, will release their new album 'Aşk' later this month. 'Aşk' is the reimagining of traditional Turkish folk songs in Altun Gün's distinct funk rock meets "car chase in a 60s movie" vibe. Recorded with vintage equipment and production techniques, the band attempted to capture the spirit of their legendary live shows.
De La Soul – Eye Know (feat. Otis Redding)
Although their music has been relatively impossible to get a hold of for decades, Hip Hop legends De La Soul are hardly obscure. After endless legal disputes over sample clearances and streaming revenue, De La Soul's music is finally coming to streaming along with long-awaited vinyl reissues. Their first six albums hit streaming platforms on March 3rd to celebrate the 34th anniversary of their ground-breaking '3 Feet High and Rising' debut. Sadly, founding member, Trugoy passed away on February 12th.
Skrillex – Butterflies (feat. Starrah, Four Tet)
Skrillex is back with two new albums and, possibly more importantly, a new haircut! We're still determining how we feel about Skrillex's dapper new do, but these albums are full of bangers. Both albums are full of big-name features, with the second release, 'Don't Get Too Close' leaning closer to Hip Hop than EDM. In typical Skrillex genre-hopping style, Skrillex embraces multiple Hip Hop and dance music styles and seems to master each one.
You can find these songs and many more in our "Now Playing at Activaire HQ" playlist on Spotify. We update it weekly so be sure to hit that heart button.