Five songs you need to hear this month [May,2023]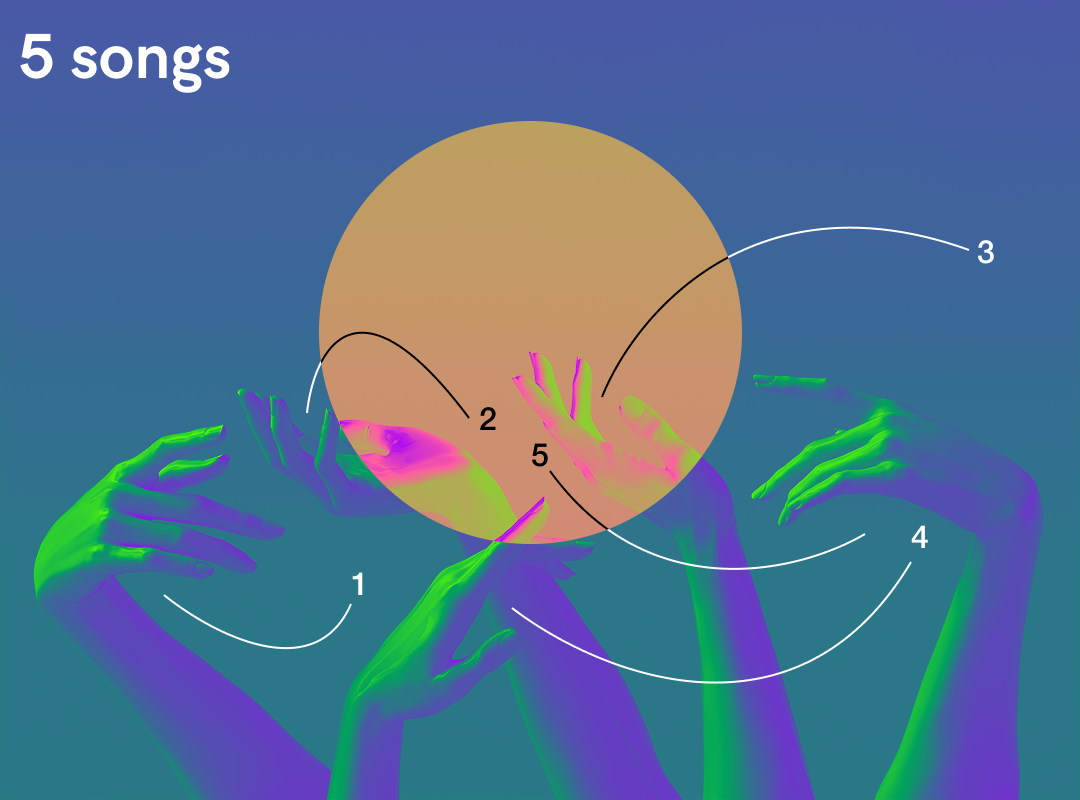 Nabihah Iqbal – This World Couldn't See Us
In 2020, Nabihah Iqbal's studio was burglarized, and her album was lost along with all of her studio equipment. Three years later, Iqbal has released "Dreamer," an entirely new album possibly radically different from the one she lost. Like her BBC Asian Network Residency, "Dreamer" is a journey through genre-blurring and time hopping. "This World Couldn't See Us" is strikingly Post-Punk with an authentic tint of early 80s sadness.
Alan Palomo Featuring Mac DeMarco – Nudista Mundial '89
Here's a silly one. Alan Palomo of Neon Indian fame teams up with Mac DeMarco for a goofy Balearic pop throwback. Think bushy mustaches and pink speedos. Think Ibiza pool party with Wham and Freddie Mercury doing the Carlton in the background. It's good fun and super catchy. Pop in that floppy disk and load up their '80s inspired video below.
Durand Jones – That Feeling
Durand Jones is from the rural southern town of Hillaryville, Louisiana. His new album is on the Dead Oceans label, home to artists like Phoebe Bridgers, Khuangbin, and Japanese Breakfast. "Wait Til I Get Over" is a divine work of vintage Soul music. Deep and moving Gospel themes set the backdrop for Jone's communion with his upbringing in his hometown and his sexuality. Settle into a comfy chair and join him on this journey.
Fred Again.., Brian Eno – Cmon
Fred Again.. is having a moment. Hot off the heels of his tour with Skrillex and Four Tet where the trio played venues like Madison Square Garden, Good Room, Lot Radio, and a massive set at Coachella in place of an injured Frank Ocean, Fred Again.. teams up with the legendary Brian Eno for their "Secret Life" album. The album is an interesting dialog between Eno's masterful ambiance and Fred Again..'s MPC beat making. It's an odd pairing, and that's what makes it work. How did this happen, you ask? Fred Again.. met Eno as a teenager when Eno's neighbor invited Fred to an impov session.
SBTRKT featuring Sampha and George Riley – L.F.O.
SBTRKT's 2011 debut album heavily featured one of our favorite voices, Sampha. The song "Hold On" from that album has over 55 million plays on Spotify. We were sad to see Sampha only appear twice on "The Rat Road," but he puts in a solid and classic performance. The album is an exercise in genrelessness as it elegantly shifts between styles from song to song and even within the songs themselves. It's clear that SBTRKT has spent the past decade honing his craft and expanding his musical vocabulary.
You can find these songs and many more in our "Now Playing at Activaire HQ" playlist on Spotify. We update it weekly so be sure to hit that heart button.