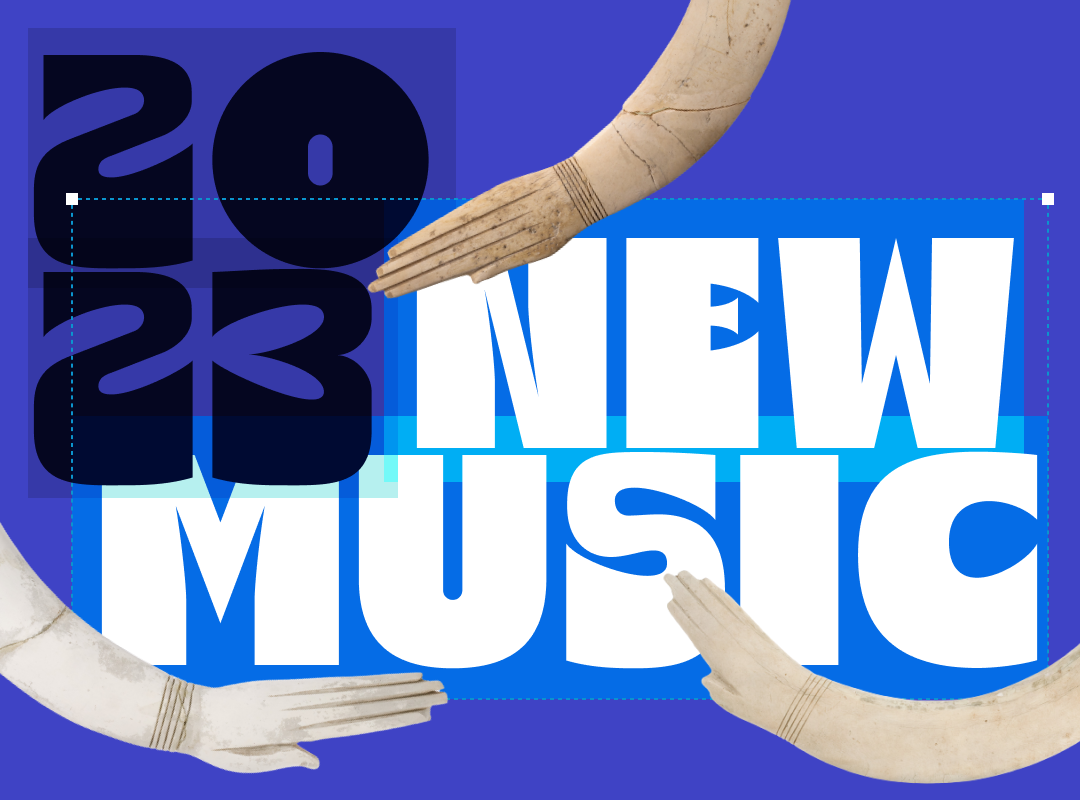 It's 2023, and so much new music is coming out in the next few months, and the cool thing is that some great tracks are already trickling in. Here's a quick roundup of tunes you can listen to now from albums coming out later this year.
Caroline Polachek – Welcome To My Island
Polachek's new album 'Desire, I Want To Turn Into You' drops on Valentine's Day. You can listen to four of the twelve songs now on streaming services.
Ladytron – Faces
As the Indie Sleaze revival heats up, Ladytron returns with classic mid-2000s vibes. Their new album, 'Time's Arrow,' is out on January 20th, with three new songs on streaming services right now.
Raye, 070 Shake – Escapism
Recently freed from her major label contract, South London's Raye is prepping the release of her next album, 'My 21st Century Blues,' due on February 3rd. The album's lead single, "Escapism," is available now with a few different versions in the mix.
Gorillaz – Skinny Ape
February 24th sees the release of the new Gorillaz album 'Cracker Island.' Ahead of its release, we get four tracks on streaming services, including their latest single, "Skinny Ape." Check out the Metaverse-inspired video.
Metallica – Lux Æterna
Metallica releases '72 Seasons' on April 14th. While they're keeping the album under wraps until then, you can check out the first single, "Lux Æterna" now. Don't miss the fantastic video directed by our friend Tim Saccenti.
The Arcs – Eyez
Staying on the rock tip, Black Keys-adjacent The Arcs drop their latest album 'Electrophonic Chronic' on January 27th. Three new songs are available now, including the single "Eyez."
Lana Del Rey – Did You Know That There's a Tunnel Under Ocean Blvd
Lana Del Rey said she was done with music a few years ago because she had said all that she needed to say. Since then, she's released a consistent stream of incredible albums. Her latest comes out on March 10th. The title track is available now, but we'll have to wait for the rest.
Kelela – On The Run
Kelela's take on electronic R&B is always a game-changer. Her 'Raven' LP drops February 10th via legendary electronic label Warp Records. You can listen to "On The Run" now.
Låpsley – Dial Two Seven
In 2016 Låpsley released one of the best dance tracks of the summer with "Operator." Since then, it's always exciting to hear that she has new music coming out. Her latest work, "Cautionary Tales of Youth," comes out on January 20th, but you can listen to four songs now on streaming platforms.
Sam Smith – Unholy (feat. Kim Petras)
Smith's next album 'Gloria' comes out on January 27th, but you've probably already heard their current single with Kim Petras, "Unholy." The song is on fire, with over 640 million plays on Spotify alone.