Five songs you need to hear this month [October,2023]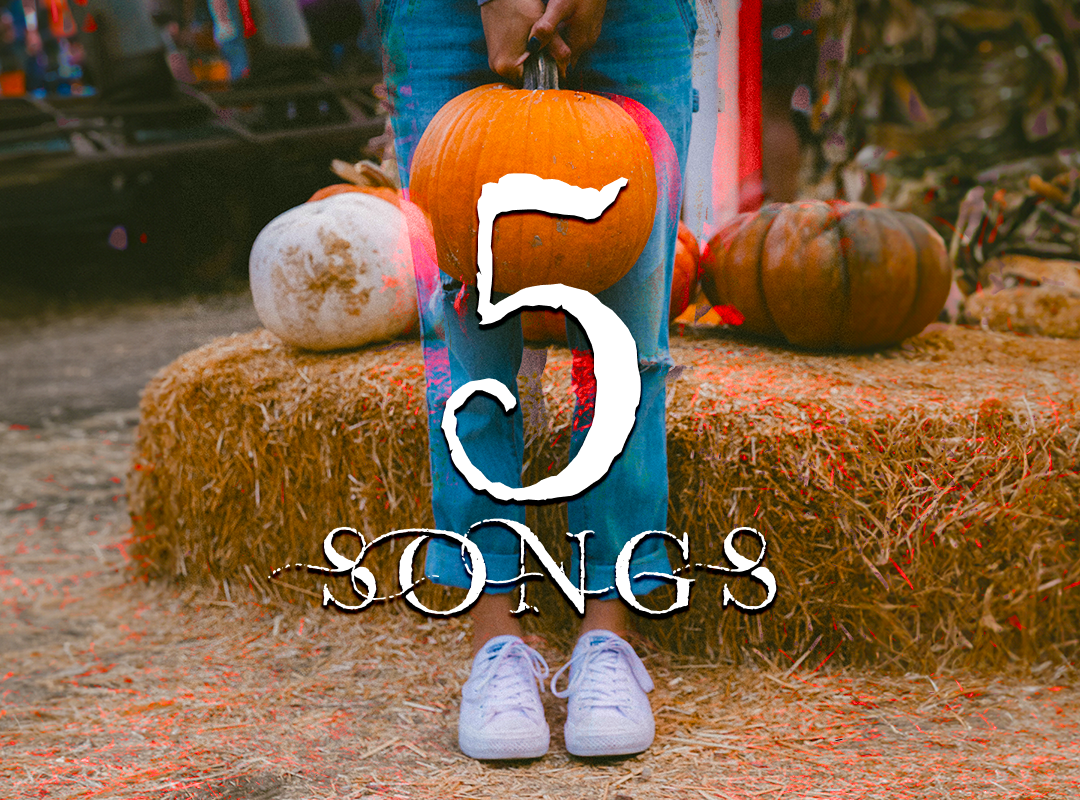 Here's five tunes to keep you warm on these fall nights. We know, it's Halloween and these songs aren't spooky at all! Fear not! you have not been tricked! Here's a treat for you.
beabadoobee x Laufey – A Night To Remember
With 28 million listeners between them, Beabadoobee and Laufey are a force to be reckoned with. On 'A Night To Remember,' the pair take us on a cocktail Jazz journey that would be perfectly at home in a Bond film. As the music swells beneath their duet, you can hear traces of Billie Eilish, Lana Del Rey, and Nouvelle Vague mixed with the vintage sounds of Frank Sinatra.
Kelela – Contact (Karen Nyame KG Remix)
Kelela returns with a late-night soulful mix of 'Contact' by Karen Nyame KG. The remix captures the vibe of Kelela's lyrics and embodies the line, "It's 2 AM, yeah, we made it, everybody faded." Nyame's use of reverb and delay creates space for the song's soft curves to bounce gently within.
Duncán – The Hills, Pt. 2
Do we like this? Maybe?
Have you heard of the Covertronica genre? It's a genre made of electronic cover versions of pop songs, and there's a lot of it. Since they're covers of Pop songs, it's really easy to find yourself singing along no matter how cringe they may get. In this cover of 'The Hills' by The Weeknd, Duncán, who we know nothing about, adds a heavy dose of videogame EDM and takes the tempo up. With software like Ableton and distribution services like Distrokid making it easy to produce and legally release covers, it's unsurprising that many young producers are using well-known songs to gain exposure and hone their skills.

Tricky – Hell Is Around The Corner
Originally released in 1995, Tricky's Maxinquaye set the bar to a largely unreachable height for others dabbling in the trip-hop genre. The album is a masterclass in sampling and genre-bending. It's a dark and introspective hotbox of an album that's unlike any other. Samples are collaged with such precision that they take on the feel of a live band. Lyrics get mashed together with references to other songs and create a myriad of meanings. On the 2023 reissue, the album expands to a dizzying 49 songs with demos, reimagined versions, and unreleased b-sides and remixes. If you're a die-hard fan, this expanded experience is for you; if you're just discovering this album, start with the original 12 songs; there's enough there to simmer on for years.
Moullinex △ GPU Panic – Smalltown Boy
Moullinex started out in the Indie Sleaze era with a fun Italo-disco take on the genre. Along with fellow Lisboan, GPU Panic, Moullinex delivers an update to the Bronski Beat Pride classic, 'Smalltown Boy.' The pair are big on the sound of analog synthesizers, and you can hear it in the depth of the production. The original is untouchable (especially the vocals), but this version modernizes it for a contemporary club feel and hopefully encourages new fans of this iconic track. If you'd like to see what this looks like live, check out the fantastic clip.
You can find these songs and many more in our "Now Playing at Activaire HQ" playlist on Spotify. We update it weekly, so be sure to hit that heart button.